Surge in orders for cabin attendant seat covers & Foams.
Recently, Percival Aviation has seen increase in demand for the design and manufacture of Cabin Attendant Seat covers and foams.
We already supply one of the largest A320 operators in Europe on a regular basis. Yet new enquiries for seats covers and foams has prompted a surge in orders.
Through previous instructions, we've created an arsenal of product drawings. These drawings enable us to manufacture to order, often with a shorter lead time.
Replacement seat covers and foams are always released with the appropriate airworthiness certificate.
On two separate occasions recently, our clients required a bespoke solution.
In one case, there were no existing drawings available. Our team can undertake on-wing aircraft surveys. In this case, Percival Aviation completed a survey and patterned the seat covers and foams.
In the other, our team removed a set of existing covers from the operational aircraft. We transported them to the Percival Aviation factory in the UK. The team then patterned the covers and returned them to the airline within three days.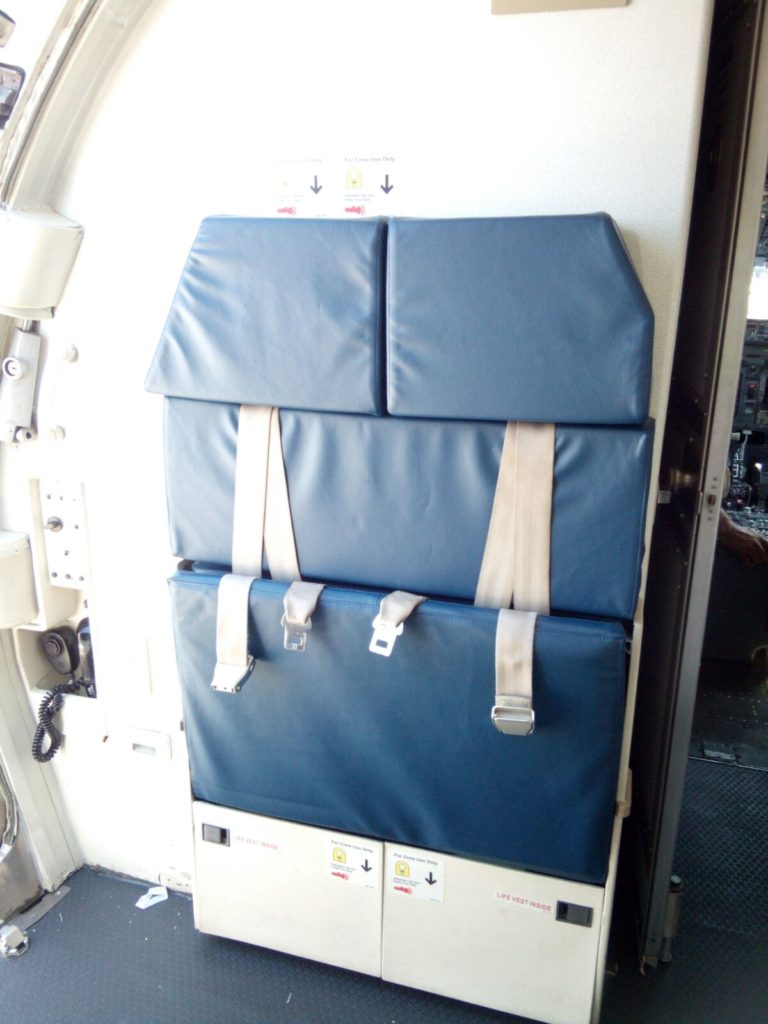 By turning the original components around quickly, the client kept the aircraft to schedule. Subsequently, they placed an order for new covers and foams. Percival Aviation delivered these within a matter of weeks.
Cabin attendant seats will often be the first thing a customer will see when boarding an aircraft. Thus airlines are paying more attention to both the aesthetic of the cabin, and the comfort of their crew.
To find out more about cabin attendant seat covers and foams, please contact our sales team.